Infrastructure Overview
Moog CSA Engineering brings products and world class engineering services to support infrastructure development and improvement where precision motion control, vibration control and structural dynamics are involved.  We are uniquely qualified as a multidisciplinary systems engineering team, ready to assess the problem and produce reliable technical solutions.
Transportation Systems
Moog CSA provided chassis and secondary suspension design for Maglev, or the magnetic levitation train.  For a rail train, we use active and passive damping for passenger comfort.  When needed, we apply vibration and structural dynamics testing.
Enabling Technologies for Clean Energy Production
Moog CSA has been at the forefront of clean energy production from the very beginning. We provide vibration mitigation and control for wind power, and we support systems engineering for unconventional power generation and conversion technologies. We also provide high fidelity simulation and hardware-in-the-loop testing.
Manufacturing and Test Facilities
We work with you to understand your requirements and develop a custom system that builds upon our established products. Our manufacturing and test facilities can provide you with key services including:
Vibration characterization
Amplitude and frequency distribution
Vibration mitigation systems for critical equipment
Analysis, design and test services
Optical facilities
Engineering Services
If you have a tough engineering problem that needs to be solved quickly, our engineering services can help. With our approach to solving problems in vibration and precision motion control, our creative technical staff are experienced, skilled, and capable of meeting the industry's toughest challenges.
Optical Systems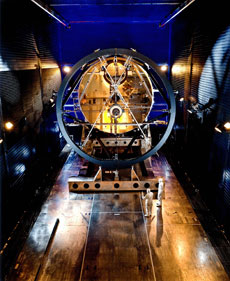 Moog CSA can provide engineering design and installation assistance for large optical vibration isolation systems, test equipment and facility relocation services.